bike commuting infographic. I will attest to the...
bike Via FitnessforWeightLoss.com
1 tag
i am trying to become a better person
mindfulness is a word that keeps coming up. this talk (audio/video) by David Foster Wallace embodies part of what I think mindfulness entails. Here is the full text.
"And we will be ready, at the end of every day will be ready, will not say no to..."
– Dave Eggers, from A Heartbreaking Work of Staggering Genius.
limoncello season is upon us!
It's been a couple years since I have made it, but alas, I shall make it again! This year I'm going to try the limoncello recipe from the washington post. cheers to that.
the beauty of riding a bicycle. →
by some woman in DC that I do not know… yet….now, how to make this person my friend….
2 tags
week one.
my first week as a public librarian is wrapping up and I would summarize it by quoting the following line from the movie Elf: "This place reminds me of Santa's workshop. Except it smells like mushrooms, and everyone looks like they wanna hurt me."
3 tags
this could very well be the defining equation of...
from this very wonderful Barbara Kruger exhibition at the hirshhorn museum.
2 tags
_
more Barbara Kruger
1 tag
"A historical property has morals and ethics of the society that created it and..."
– Ai Weiwei exhibit at the hirshhorn museum.
1 tag
"I am more interested in your fruit than I am your theology. If your knowledge..."
– Mattie Montgomery (via missericaleigh) [note to reader: I know little about mr. montgomery, i simply like the quote. it's not an endorsement of him…]
1 tag
"[The 'spiritual but not religious'] are the ones who are happy to accept the..."
– Kester Brewin (via iamstillrobdavis)
1 tag
night.
by Elie Wiesel "I no longer ask You for either happiness or paradise; all I ask of You is to listen and let me be aware and worthy of Your listening. I no longer ask You to resolve my questions, only to receive them and make them part of You. I no longer ask You for either rest or wisdom, I only ask You not to close me to gratitude, be it of the most trivial kind, or to surprise and...
1 tag
coming to terms.
from Piers Anthony's author's notes in his book Fractal Mode "One thing you who had secure or happy childhoods should understand about those of us who did not, we who control our feelings, who avoid conflicts at all costs or seem to seek them, who are hypersensitive, self-critical, compulsive, workaholic, and above all survivors, we're not that way from perversity. And we...
1 tag
"I will never be a brain surgeon, and I will never play the piano like Glenn..."
– Debbie Millman in Look Both Ways: Illustrated Essays on the Intersection of Life and Design
"Like all culture, literature is a matter of directing the will inward, to create..."
– Adam Kirsch on writing and the role of inner life in literature – the kind of inner life philosopher Martha Nussbaum wisely advises us not to despise. More collected wisdom on writing here. (via explore-blog)
"The ironic frame functions as a shield against criticism. The same goes for..."
– -CHRISTY WAMPOLE How to Live Without Irony (via explore-blog)
A List of Don'ts for Women on Bicycles Circa 1895 →
from http://www.brainpickings.org my favorite might be: Don't cultivate a "bicycle face." whoops.
1 tag
2 tags
Watch
i didn't think i could love her more than i already do. here's sharon van etten playing the ukulele.
1 tag
alone.
I notice this sort of thing when I'm also waiting alone at a bar; but I am often guilty of texting instead of just being alone too. "It's a way of life to be always texting and when you look at these texts it really is thoughts in formation. I do studies where I just sit for hours and hours at red lights watching people unable to tolerate being alone. Its as though being alone has become a...
"There is no female mind. The brain is not an organ of sex. Might as well speak..."
– Charlotte Perkins Gilman, 19th Century Feminist.
Who inherits your iTunes library? →
stuff like this stresses me out. nprfreshair: Many of us will accumulate vast libraries of digital books and music over the course of our lifetimes. But when we die, our collections of words and music may expire with us. Someone who owned 10,000 hardcover books and the same number of vinyl records could bequeath them to descendants, but legal experts say passing on iTunes and Kindle libraries...
1 tag
1 tag
"Prestige is like a powerful magnet that warps even your beliefs about what you..."
– -Paul Graham from this article. also mentioned on this page.
2 tags
happy 100th, Ms. Child
from Twin Cities Public Television:
1 tag
the kick in the pants I need today.
…if you can always maintain the attitude of a student, if you always have something in your life that you're trying to improve upon, then every day you have a reason to get out of bed, and you have a reason to achieve something and feel good.  And that's such a simple notion, but it's something that I often share with people—friends who often find themselves depressed, or in a doldrums of...
3 tags
Watch
the video for one of my top 3 favorite songs from Damien Jurado's latest album Maraqopa. happy birthday to me!
4 tags
31.
tomorrow i turn 31. last year, i turned 30 and it was great. friends came into town, i felt loved, i laughed. after a year of living in different cities, my husband and i were reunited, which was/is so, so good. things seemed to be on the brink of getting even better. don't get me wrong, 30 feels good. in many ways i feel more confident than i ever have before. i'm sure 31 will feel...
1 tag
what the hell kind of omen is this?
true story. yesterday I had a job interview with a public library. I got there super early so I could scope out the scene, wander around the stacks, etc. I still had extra time so I thought I would find a nice seat and review my notes for the interview. I found a nice chair by a window and quietly took my place. Then This happened: note:I was dressed for an interview, so I had on a suiting...
preachin' to the choir.
1 tag
"I cannot see myself or events as others do, so the stories I tell and the facts..."
– My Great Aunt Bootsie (birth name Beulah Pearl Mills), in a 1991 personal history she wrote at the age of 77. I barely knew her but reading about her made me feel a closeness with both her and my grandfather (her brother - he died when I was six, so I didn't know him well either). she was a...
2 tags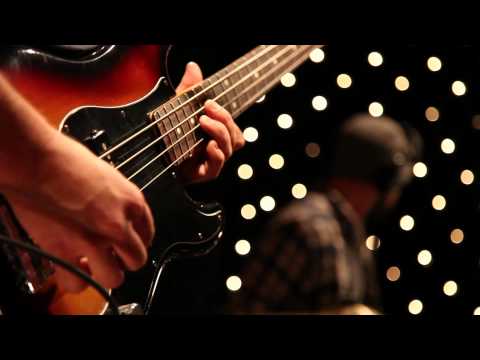 true story.
the philosophy department is having a 'variety show' this Friday. i overheard the organizers talking and apparently 'talent show' wasn't inclusive enough.  this might be funnier for you if your lunch was frequently disrupted by self-important budding catholic philosophers.
2 tags
"This was the problem of living in a post–Sarah Silverman world: lots of young..."
– Mindy Kaling, Is Everyone Hanging Out Without Me? (And Other Concerns)
2 tags
Watch
is this tumblr is turning into a Damien Jurado fan page? maybe. there are worse things, i suppose.
3 tags
books i like: the memoir (number six)
6. The Spiral Staircase: My Climb Out of Darkness by Karen Armstrong                                 I really enjoy what Karen Armstrong has to say in general. She's incredibly intelligent and thoughtful. This is a memoir about her time as nun (and after she left the convent). Given my fascination with nuns and monastic life, I found this book really enjoyable and compelling. Here are...
3 tags
"Leave them Manhattan, I want the evergreens
Write me a song I can sing in my sleep  As sure as the rain that will fall where you stand I want you and the skyline these are my demands" *from this song from Damien Jurado's new album Maraqopa. I cannot get it out of my head today. and i'm perfectly ok with that.
6 tags
soundtrack to my run today
That's Right  [by Girl Talk  album:  All Day]    When We Fell  [by David Bazan  album:  Curse Your Branches]     Hollywood Forever Cemetery Sings [by Father John Misty album: Fear Fun]              White Tooth Man [by Iron & Wine  album:  The Shepard's Dog]    Museum of Flight  [by  Damien Jurado  album: Maraqopa]   I Don't Wanna Hear It  [by  J Roddy Walston And...
2 tags
reading list.
regardless of working full time, finishing graduate school, and looking for another full time job when the current one runs out, i find i must read. for me. not about cataloging or information analysis. or whatever. i just want to read something interesting and intellectually stimulating for pleasure. so, who do i read for fun? weird shit about fundamentalist Christianity. you know,...
2 tags
scholastic infatuation...
…or one of my favorite professors. of all time. on one of the best local npr stations. of all time. since i (apparently) love going to school so much and listening to public radio, this says something.                                  it's Dr. Jason Bivins, religion professor from NC State University on WUNC's State of Things, talking about one of my favorite topics of all...
"Solipsism is an unattractive quality in... →
                                This (the article linked above via that quote) is a pretty thought-provoking piece about Nick Drake and advertising. Admittedly, that Volkswagen commercial the author references is when I was introduced to Nick Drake - so my feelings are mixed. in related news, my thought was, oh yeah, that commercial! That was only a few years ago. or, 1999. yikes.
"technology just needs 30 seconds to do its thing."
– co-worker's dad, date unknown.
2 tags
Stories don't need morals or messages - salon.com →
this [the article linked above] is an interesting article that definitely messes with my notion of story and even my love of nonfiction over fiction. [warning: conclusion about to be drawn in the face of an article that questions the very value of doing so] this certainly teaches me to relax and to not be so Machiavellian in my reading pursuits. read for reading sake.
2 tags
1 tag
reminder to myself, not to be...myself
i am presenting on a panel at a symposium on friday so i'm working on the 'what i'll say part' right now. i just found myself writing a note to myself that says, 'don't be jokey.' i tend to make jokes when i'm nervous. bad jokes. often inappropriate. lord, help us all.
am I a genius? no? ok, fine.
this just came into my head? or did i see it flash before me somewhere else? "don't call it a kimchi, i've been here for years"
2 tags